" A place for everything, everything in its place. "
Ben Franklin
Totally Organized offers professional organization services
throughout North Dallas and the surrounding areas.
We do more than organize closets – we're Lifestyle Experts. Working with both homeowners and businesses who need help getting organized, we show you how simple changes can bring order and increase efficiency.
WE OFFER
COMPREHENSIVE PROFESSIONAL ORGANIZING SERVICES
PROFESSIONAL ORGANIZER DALLAS
Why Work with a Professional Organizer?
Simplify.
Declutter.
These buzzwords sound idyllic but most people are too busy to get organized on their own. Or they might be intimidated at the thought of facing years of accumulated mess.
We'll help you sort it all out. Then we'll show you how to establish habits for organized living.
WHY CHOOSE TOTALLY ORGANIZED ?
All employees are extensively trained and function as a team

Access to high-end products for luxury finishes

Organizers who care and develop long-term relationships with their clients

Custom-designed organization solutions to complement your unique lifestyle

Easy to work with – no contracts and free consultations

See immediate results from the first day!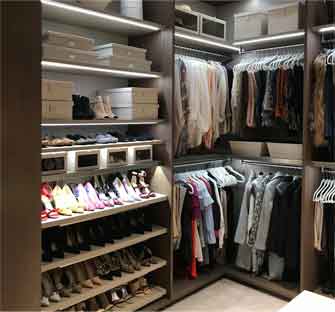 Totally Organized is a comprehensive professional organizing company.
Organizing your house, organizing your move, bringing order to your workplace – we're here to oil the wheels of
forward motion and bring calm to the chaos.
"Traci is full of easy tips, tricks, and ideas to help get "life on track". She has given me ideas to help keep me focused and eliminate the chaos in my life. If you haven't met with Traci to discuss ways to organize your life, you should. She's also available to meet with groups, so don't keep her to yourself!"

– J. McAloon
"Traci is so amazing, she is so suportive and helps keep me organized! She organized my office – out with the old, in with the new. Now I am ready for business! Thank you Traci!"

– Carrie S.
"WORTH HER WEIGHT IN GOLD!
Traci Olivares has been an absolute God-send to me! Moving is so stressful. It is overwhelming and quite the daunting task. She rolled up her sleeves and just started unpacking, sorting, and organizing. Prior to the moving truck showing up, she lined all my drawers and cabinets in the kitchen, bathrooms, and laundry room. She prepped as much as she could before the items arrived. As she sorted and organized she made a list of containers and things she needed so that on the following day she would put those items where they needed to go and get things nice and tidy. She also did my pantry and it looks absolutely amazing. I thought I was a pretty organized and tidy person, but after watching Traci go to work, and do the things that she did in a short amount of time, she takes organization to a whole new level. My kitchen makes complete sense to me, my bathroom drawers look amazing and all my beauty products have a home. She made my move enjoyable and much less stressful, AND it looks just so wonderful. I would HIGHLY RECOMMEND her to anyone who is looking for her services. I wish I had used her prior to my move to pack the house up. She would have marked the boxes more specific than the movers and things would have been packed nicer. Her package pricing is priceless for the services she provides and I can't say enough about how instrumental she has been in getting me moved into my home. If you are on the fence about using her services because you think you can do it better, or you would rather not spend the money…PLEASE THINK TWICE because I promise, you will be so happy you invested in her services and let her help you manage your move. I used to dread moving, but after using her, I could honestly say that if I had to move again, I wouldn't dread it knowing I had her on my team to help me out. Traci, you are a God-sent Angel!!!"

– Michelle S.
Traci Olivares, the founder/owner of Totally Organized, has added custom home remodeling to her resume. Traci recently partnered with Stephanie Moore Hagar of Moore Design Group on the […]
Did you know that clutter has been found to negatively impact your well-being? Studies show that when we live in disarray, our moods and stress levels reflect this.
If […]
Would you have a guess who moves more? Males or females?
Females tend to move more and that could mean a lot more shoes to pack!
Are you gearing up for a move? Are you […]