Professional home organization services can help you simplify your space
so you can
TAKE BACK CONTROL OF YOUR LIFE.
Your home should be a place that suits your unique lifestyle, a place where you can unwind, be productive, and accomplish goals. Cluttered spaces create stress points in our lives, however, weighing us down and distracting us from what really matters.
What Are Professional Home Organization Services?
Professional organizers are trained in the psychology of organization — from the process of letting go of unused possessions to the science of establishing sustainable routines for maintaining a simplified space. Traci Olivares, founder of Totally Organized, is a Certified Productive Environment Specialist (CPEW).
Professional home organizer services offer hands-on help by physically decluttering and organizing. We also train you on how to become self-organized by forming new habits and routines. In short, we are lifestyle experts. We give our clients a vision for a better way of life.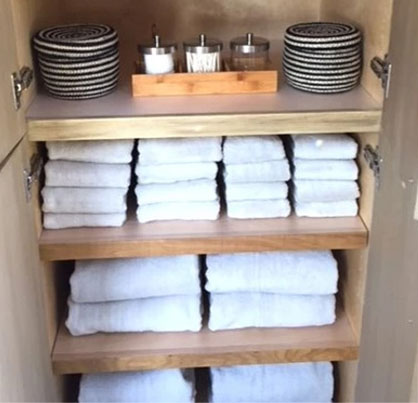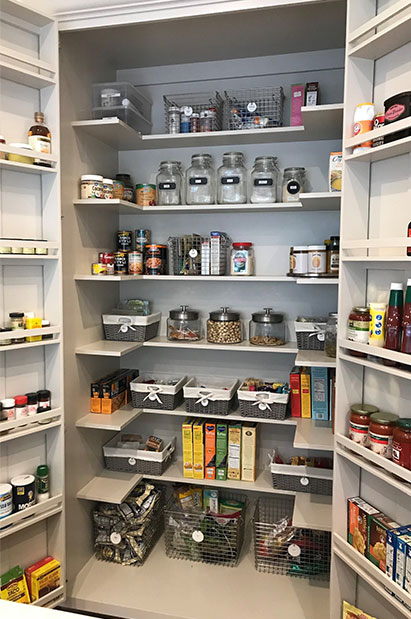 Our Organizing Services
We tackle all kinds of in-home organizing projects:
Garages

Kitchens

Bathrooms

Laundry rooms
Playrooms

Nurseries

Craft rooms

Pantries

And more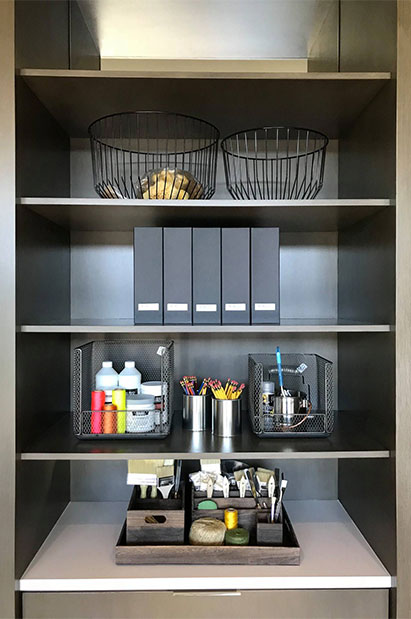 Our Dallas area professional home organizers are here to help. We tackle all kinds of spaces, big or small, including kitchens, closets, garages, laundry rooms, home offices, playrooms, pantries, and more. We assess, prioritize, and develop a plan that works for your schedule and budget.

We always begin with a conversation about the client's goal. Because getting organized is so personal, our methods are catered to the specific personality of each client. We want to help you form sustainable lifestyle changes, so we take the time to learn your preferences, wants, and needs for your space.

The more things we own, the more we must manage, yet 80% of our belongings are rarely used (Agency Sales Magazine). Professional home organization services give you the clarity you need to downsize your belongings and free up your lifestyle. Using a series of evaluating questions, we work with you to place your items into three categories: "keep-toss-donate." With your permission, we can also take care of donating your old

In the average home, 80% of clutter is caused by disorganization rather than lack of storage space. This is why we designate a "home" for every category of item you have chosen to keep. When everyone knows where everything goes, picking up becomes a lot easier. You'll also save a lot of time that would otherwise be spent looking for lost items.

Bins, baskets, containers, drawer dividers, file folders — these organizing supplies can help you maximize space, quickly locate an item's new home, and add a stylish finish. We use storage containers that are fashionable, functional, and, most importantly, support the new organizational routines you've established.
Are You Ready to Reclaim Your Home from Clutter?
Professional home organization services free you from the stress of a disorganized living space.
We help you declutter, organize, and form better habits that allow you to maintain your home's transformation. If you are ready to learn more about residential organization services, contact Totally Organized today for a free consultation!