From decluttering to packing to designing organizational methods for your new home,
relocation organization services offer a stress-free solution to moving.
Relocation organization services can transform one of the most stressful days of your life into something you can look forward to. What if, instead of being overwhelmed by boxes and movers and misplaced essentials, you could hand over the reins to a professional organizing company and walk into an unpacked, livable home at the end of your moving day?
What Are Relocation Organization Services?
From pre-move organizing services to packing/unpacking organizing services, professional organizing companies go above and beyond to facilitate your transition from one residence to the next. They help you create an action plan for your move, declutter your home, follow an organized packing system, coordinate moving day logistics, unpack and organize your belongings, establish new organizational systems, and quickly make your new house feel like home.
Totally Organized specializes in luxury home relocations—moving 15,000 square foot homes is no problem. We have a special process to prepare your home for the move, which makes unpacking and organizing take a fraction of the time it would without our help. Our goal is to take all the details and stress of moving off your plate, so you can focus on your life without interruption.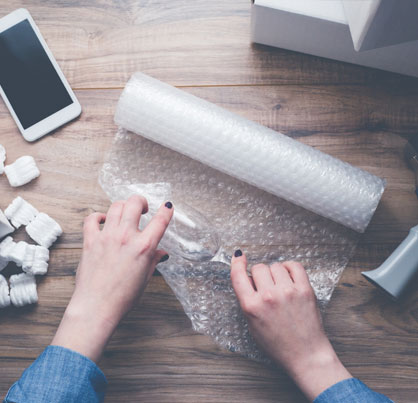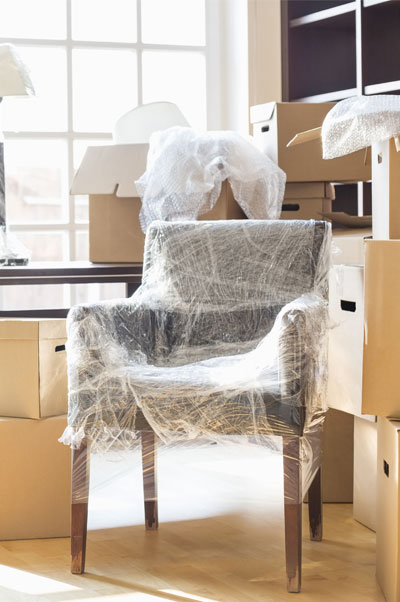 Our Relocation Organization Services
We offer a broad range of moving organization services to make the transition smooth and stress free. All our moving plans can be as "full service" or à la carte as you like. Let us handle:
Planning

Decluttering

Donating, selling, or tossing unwanted items

Preparing your home

Packing
Providing boxes and materials

Hiring movers and specialty services

Coordinating move day

Managing utility transfers
Unpacking

Organizing

Designing storage spaces

Decorating

And more!
Hiring a professional to facilitate your move ensures that the process is efficient and organized throughout.

Our relocation organization services begin with a moving plan. After a consultation, we create a plan of action summarizing the steps we'll take to make the move-in phase as smooth as possible. We cater this plan to your unique situation, schedule, and budget.

During the moving process, unused and unwanted items that have accumulated over the years emerge from their hiding spots. Our pre-move organizing services focus on helping you get rid of the items you don't want to take to your new home. With your permission, we can also coordinate donating, reselling, or disposing of these items. Making these decisions before you start packing saves you a lot of time and energy at every other stage of your relocation.

The more organized your packing process, the simpler your unpacking process will be. We use a specific method of packing and labeling boxes with personal items and household goods to facilitate a seamless, stress-free transition between living spaces. First, we pack items that are not critical for everyday life.Then, about a week before your move date, we begin the final packing process. We take care tohelp you identify essential items that should be set aside for final-day packing so that you have everything you need to go about your life uninterrupted in the days before your move.

MOVING MATERIALS AND SERVICES
Our move organizing services include all the boxes, tape, and other packing materials needed to safely relocate your belongings. We provide these items at cost—no markup whatsoever. If you have specialty items to be moved, such as a baby grand piano, we can coordinate hiring expert moving companies to ensure your valuable possessions are handled by trained professionals.

Our team is available to handle every detail of your relocation day, including hiring the moving companies and overseeing the entire process. We can direct movers so that items are unloaded in a logical order to the correct locations. If desired, we can also arrange for utility transfers so you have electricity, gas, internet, and running water set up and ready to go when you move in.

Our unpacking organizing services prioritize placing the items you need for a restful first night in your new home, including bedroom furniture,kitchen items, linens, and toiletries. Our goal is to make your home functional first, and then circle back to implement the design and fine tune organizing systems so they are easy to maintain.

We want you to have an organized home as quickly as possible, but we also want to help you avoid allowing the mess of your old house to migrate to your new one. To do this, we help you design organizational systems and storage spaces that you will feel good about using. Investing in the organization of your home will only enhance the design and function of what you have already curated and will lead to a positive lifestyle change.
Are You Ready for a Stress-Free Move?
Large transitions can be overwhelming, but you don't need to do it alone. From pre-move organizing services, to moving day management, to unpacking and organizing, Totally Organized offers full-service and à la carte moving solutions catered to you. Interested in learning more about our relocation organization services? Call one of our specialists today for a free consultation!