Totally Organized is a DFW-based company devoted to helping people organize their homes
and businesses so they can live more efficient, productive, and peaceful lives.
Our team of professional organizers offers full-service solutions to transform and maintain any space.
PERSONAL ORGANIZER DALLAS
About Totally Organized
Cluttered spaces only serve to amplify stress and reduce productivity. If you don't feel a sense of calm when you walk into your home or if you spend much of your time at work "catching up," our home and business organizing services can help. There is never a better time to gain control of your surroundings and transform your space and systems with sustainable organizational solutions. At Totally Organized, we consider ourselves more than professional organizers — we are lifestyle experts. We can show you the way to a simpler life so you can focus on what is most important.
Led by a Certified Productive Environment Specialist, our highly trained team can bring order to the chaos of your home or office in a fraction of the time it would take you on your own. No space is too daunting, no matter the clutter. We seek to make storage spaces as beautiful as exterior spaces — you should feel just as good walking into your closet as when you enter the room where you do your entertaining.
We welcome the opportunity to help you develop and implement an organizational plan that fits your lifestyle. The outcome will be functional, easy to maintain, and visually pleasing. Most of all, it will free up your time and mental energy to spend doing whatever it is you love most.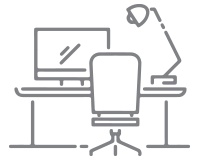 Our business organizing services can transform an inefficient workplace into a productive environment. A professional office organizer declutters the physical spaces as well as the digital ones — let us help you improve space organization, filing systems, digital information storage processes, daily workflow, and time management.
OUR FOUNDER, TRACI OLIVARES
Hello! I'm Traci Olivares, Certified Productive Environment Specialist (CPES) and professional organizer in the Dallas-Fort Worth Metroplex. I've been helping people get organized since 2007.
Simplifying a complex environment is far from simple. My early training as a pilot taught me the value of following procedures and staying calm in chaotic conditions. It also increased my patience for teaching others new skills in highly stressful situation. Even before that, moving around the world as the daughter of a military officer gave me solid experience in deciding which possessions were important and packing them so I could find them later.
When I became a mom, I wanted to start a business where I could control my own schedule. After spending time with other young mothers, I noticed that most of them were disorganized, stressed out, and overwhelmed. I started Totally Organized so I could coach others to make choices that would have a positive impact on their lives by decreasing physical and mental clutter. Over a decade later, I have spent thousands of hours in clients' home and offices.
My continued association with Barbara Hemphill's Productive Environment Institute through the CPES master's program keeps me growing professionally. I am always learning even more and better ways to meet the challenges of simplifying spaces for peace and productivity.
I work with clients all over the DFW Metroplex and call McKinney, Texas home. When I'm not out making the world more productive and organized, you can find me spending time with my husband and our three children.
WHY CHOOSE TOTALLY ORGANIZED?
No contracts, no pre-packaged number of hours, and no cancellation fees. We believe our work speaks for itself.
We work quickly and accurately. When you hire our professional organizers, you will see the value of your investment on day one.
We value your time and trust, so we do not do outside business on your clock and we do work quickly to resolve any issues that may arise. We also understand the personal nature of organizing and are committed to discretion and maintaining your privacy.
We approach each home or office as a series of interconnected spaces, rather than focusing in on just one room. We get to the root of how disorganization can affect the other spaces around it and help to unravel the intertwined messes.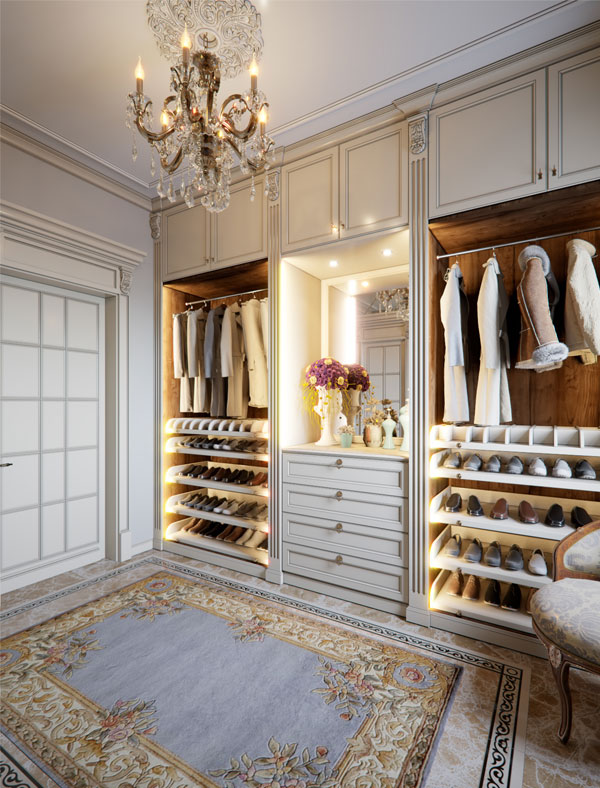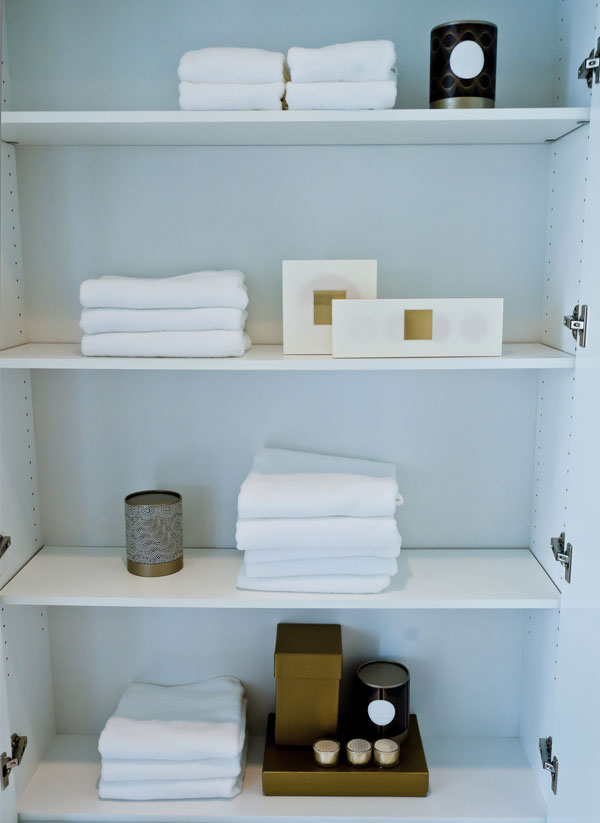 Beyond merely organizing your space, we also train you and any other relevant parties — such as cleaning staff, nannies, and house managers — in how to maintain these organizational systems, which are custom-designed to fit your lifestyle.
Each Totally Organized team member trains extensively alongside a professional organizer before they work without supervision.
We know how to outfit a luxury closet and upscale storage spaces. We can obtain higher-end goods than you can find at a container store, but we can also make middle-of-the-road products look good, too.
Some of our client relationships date back to 2010, and much of our new business comes through referrals. No matter your need now or in the future, we have an organizing solution that will work for you.